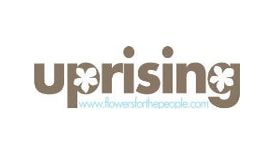 We believe that everyone has the right to beautiful flowers. Our mission is simple - we're committed to (some of our friends say obsessed with) offering the finest quality flowers for the best possible value.
Who needs an excuse to buy flowers? Whether it's your best friend's 30th birthday (again!), the wedding of the century or you want to ward off the Monday morning blues in the office, we'll help brighten things up with the perfect arrangement, whatever the occasion.
We use our knowledge of world flower supply to the best effect - ensuring that our partner suppliers are those that can transport flowers from the ground to us as quickly as possible - to give you the longest lasting flowers possible.
---
Reviews and Ratings
We do not have any reviews about Uprosing available right now.